Muhammad A. Wattoo, MD, FACP
Internal Medicine of Ithaca, PC

AN introduction to our medical practice
In 2007, I decided to open the Internal Medicine practice called Internal Medicine of Ithaca. I opened the practice as the only health care provider because I felt deeply that it was the best way to do it. Although many large group practices provide excellent care, I still wanted to have my own office. I held onto my belief that sometimes a small office is the best way to strive toward always providing first-rate care.
I am delighted to say that opening a solo practice turned out to be a very good idea. I am privileged to serve the needs of many patients; their loyalty and confidence in me have been an inspiration. I am grateful to have been able to treat them. Internal Medicine of Ithaca is a well-run practice offering compassionate care. My practice is both traditional in its focus on the patient, and innovative in its use of modern, 21st century technology. We use MEDENT as server based EMR/EHR, Patient Portal & Medical Practice Management System for our practice.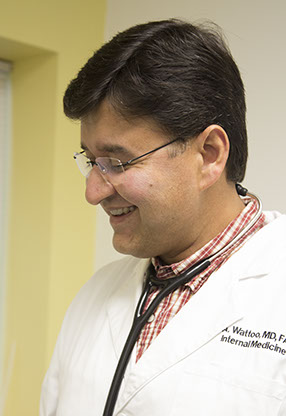 You might ask, "Why did I want to have my own office?" I certainly enjoyed working with the physicians and the medical and administrative staff in my previous positions. The reasons I wanted to have a solo practice fall into two important categories: patients and family. Regarding patients, I wanted to be able to spend more time, when necessary, with my patients and to avoid a rushed feeling. As for my family, it is important to me that I have enough time to spend with my family and to be truly present in their lives.
We give the time and attention it takes to know and understand our patients and to give them our best service.