Muhammad A. Wattoo, MD, FACP
Internal Medicine of Ithaca, PC

Monday and Tuesday 9:00 AM to 3:00 PM
Wednesday and Thrusday 9:00 AM to 4:00 PM
Friday 9:00 AM to 1:00 PM
Closed on the following holidays:
Memorial Day, Independence Day, Labor Day, Thanksgiving and the day after, half day Christmas Eve and Christmas day, half day New Year's Eve and New Year's Day
Please note that our schedule may change periodically.
Our office will be closed when Ithaca Public Schools are closed due to bad weather conditions. Please call us on the next business day to reschedule your appointment. We will do our best to reschedule your appointment as quickly as possible.
If you had an appointment on a day when our office is closed due to bad weather, you will not be charged for a missed appointment.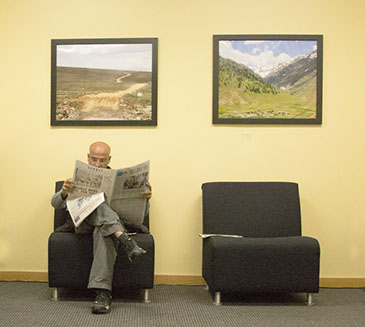 Internal Medicine of Ithaca, PC
2359 North Triphammer Road
Suite 3
Ithaca, NY 14850
Phone: 607.257.3452